Greetings from the President
We will take care of your important luggage and
Our mission is to make sure it gets there.
At Nippon Transnet, we place the utmost importance on customer care, and we are committed to providing prompt dispatch of vehicles, experienced and professional drivers who are able to demonstrate their abilities, and a high level of customer service. We continue to grow by leveraging our strength in mass transportation using trailers. As transportation continues to evolve on a global scale. As transportation continues to evolve around the world, we have been quick to adopt new vehicles and IT technologies, and the speed with which we can move from POC to full-scale implementation is a factor supporting our growth.
With safety as our top priority, we strive to train our employees to deliver the important products entrusted to us by our customers in a safe, reliable, and prompt manner.

Japan Transnet is moving into a new era.
We will continue to value the customers who have supported our company and pass on the know-how we have cultivated to the new generation as the best of our corporate culture.
We believe that this is the correct attitude for a company to grow beyond the times.
Representative Director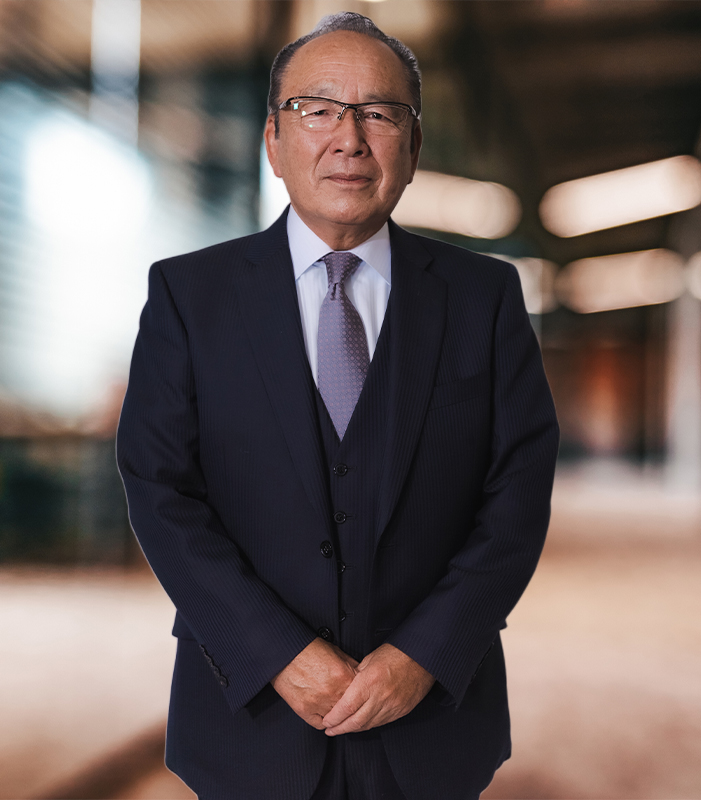 Management Principles
We pursue the material and intellectual well-being of all people involved in transportation.

We will be a trusted entity through safe and high quality transportation.

We will create new value through transportation and contribute to the development of the Earth.

We take pride in helping everyone involved in transportation maximize their talents and be useful.
Trade name
Japan Transnet Corporation
Headquarters
14-21 Nosaku-cho, Kawachinagano-shi, Osaka
Date of establishment
March 2, 2000
Capital stock
30 million yen
Net sales
12,871 million yen (FY 2008)
Representative Director
Haraguchi
Board of Directors
Business Description
General Trucking Business License No. 3295, KANSAI JATEN
organization chart

Mainly take the first

Sagawa Express Co.

Home Logistics Co.

Suntory Logistics Ltd.

Killing Loop Logistics Co.

Asahi Logistics Corporation

Daiwa Logistics Co.

Nichiha Corporation

Financial Institutions

Sumitomo Mitsui Banking Corporation, Kawachinagano Branch

Mitsubishi UFJ Bank, Kawachinagano Branch

Mizuho Bank Abenobashi Branch

Risona Bank, Sakai-Higashi Branch

Chiba Bank, Yachigai Branch

Kiyo Bank, Kawachinagano Branch

Number of vehicles

Large low-floor winged vehicles: 360 units

3 swap body vehicles

Medium size 36 units

Tractors 362 units

Wing chassis 320 units

37 container chassis

27 box chassis

Office Location

Osaka Branch

3-5-2 Hishie, Higashi Osaka City, Osaka Prefecture

Minami Osaka Branch

449-2 Bukunami-cho, Wazumi City, Osaka

Saitama Branch Office

275 Magome, Iwatsuki-ku, Saitama-shi, Saitama

Chiba Branch

728-3 Yagi, Yachigai City, Chiba Prefecture

Kitakyushu Sales Office

1171-1, Sarukui, Moji-ku, Kitakyushu-shi, Fukuoka

Nanko Sales Office

4-6-9, Nanko-higashi, Suminoe-ku, Osaka-shi, Osaka

Komaki Sales Office

1-75 Kawanishi, Komaki City, Aichi Prefecture

Fukuoka Sales Office

868-32, Oaza Kitatani, Dazaifu City, Fukuoka Prefecture